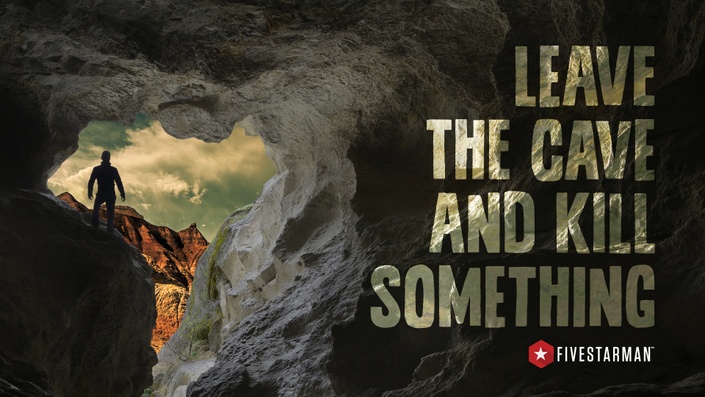 Leave The Cave and Kill Something
Empowering Men to Great Exploits

Leave The Cave and Kill Something
---
Let me go ahead and warn you in the event your sanctified sensitivities get stirred up by straight talk. I am not going to tip-toe around reality. Men are facing real challenges, fighting ruthless devils, facing insurmountable odds, and being bombarded with anti-man propaganda on a daily basis. If you're okay with all of that, then crawl back into your cave and hideout in your religious mindset while manhood dies.
Loafers say, "It's dangerous out there!
Tigers are prowling the streets!"
and then pull the covers back over their heads. - Proverbs 26:13
When weak men say that there is a lion in the streets, strong men go hunting.
If you are a man who is willing to stand up and be counted among the mature. If you're a serious man. If you're spiritual. If you're strong. If you're courageous. This series is for you. This message is sounding the alarm.
By the way, I am not going to be silly. I am not wanting you to dress in all black with white letters proclaiming, WARRIOR. I am not asking you to meet me at the beach so that we can act like Navy Seals. Despite the title to the series, this is not a militaristic call to action. Our weaponry is not carnal. No, they're much more powerful than that.

Before there are boots on the ground there are swords in the heavens.
The language that I use will sound at times like we're in a physical fight, but we're not. We're actually in a much more important one. We're in a spiritual fight, where carnal weapons have no impact and raw-raw chants scare no enemies.
FivestarMan must inspire, instruct, and empower men to speak to their world.
Listen, I am not the hero of your story. I am simply a guide to help you in the heroics of your life to do great exploits. I am striving to courageously protect, provide, empower, and promote my own family.
This series is a call for men to take action. To move toward resurrecting authentic manhood.
Session One: Strong Men Go Hunting
Session Two: Turning a Stronghold into a Secret Place
Session Three: A Prophetic Voice Calling You Out
Session Four: The Field of Contest
Session Five: Protecting What Matters Most
---
Each week, a new episode is broadcast live on Mondays at 7pm.
If you're not able to attend the live broadcast, the episode is available 24/7 on ChampionU.Life the following day.
Register now and get this life-changing, five-part course for just $50.
If you currently have a yearly subscription to ChampionU.Life, this course is available to you at no extra cost. Want to become a member of ChampionU.Life and get courses like this included in your subscription? Click Here.

Your Instructor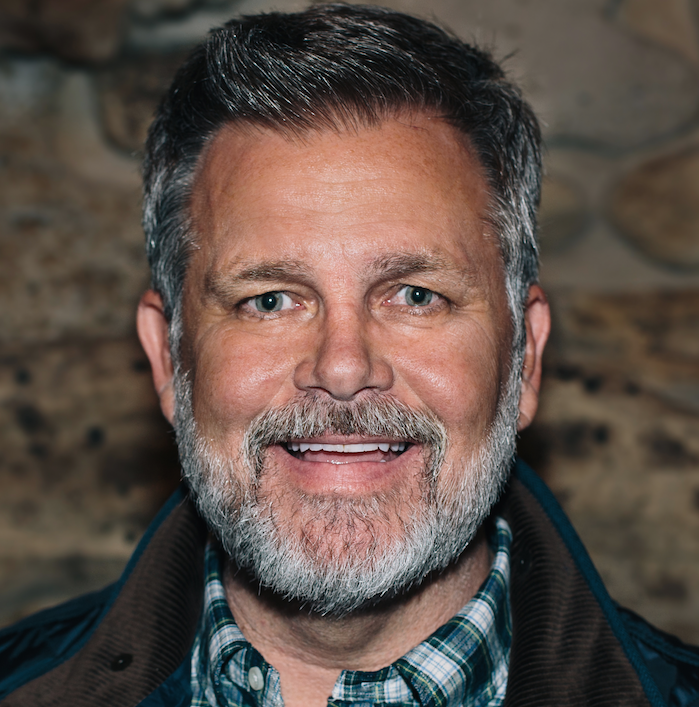 Neil Kennedy has passionately promoted God's Word for thirty plus years of ministry. He is known for practically applying Biblical principles that elevate people to a new level of living. As a business, church, ministry, and life consultant, Neil has helped others strategize the necessary steps to reach their full potential.
---
If you're not a member of ChampionU, join now!
You can become a member by simply partnering with us monthly.
What does that mean?
We want everyone to have access to ChampionU regardless of finances, so any financial monthly partnership gets you instant, full access to teaching, available 24/7 at your convenience.
You can engage with hundreds of men on Monday evenings on our ChampionU live broadcast and you'll be invited to our exclusive FivestarMan Champions Facebook group, designed to give you special content, connection and community for men.
---
If you are a current partner or subscriber to ChampionU.Life, this course is available to you at no extra cost.
---