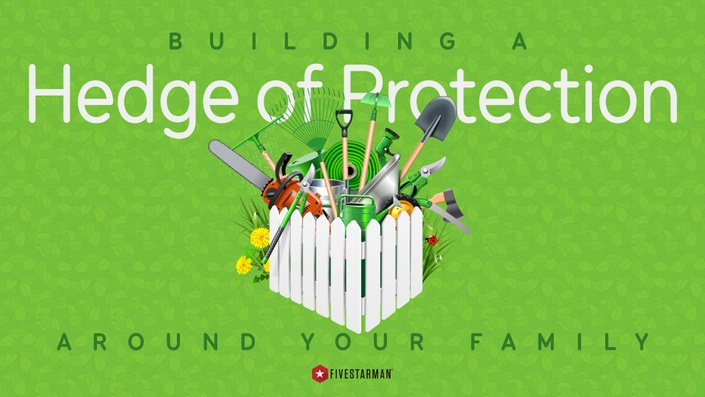 Building a Hedge of Protection Around Your Family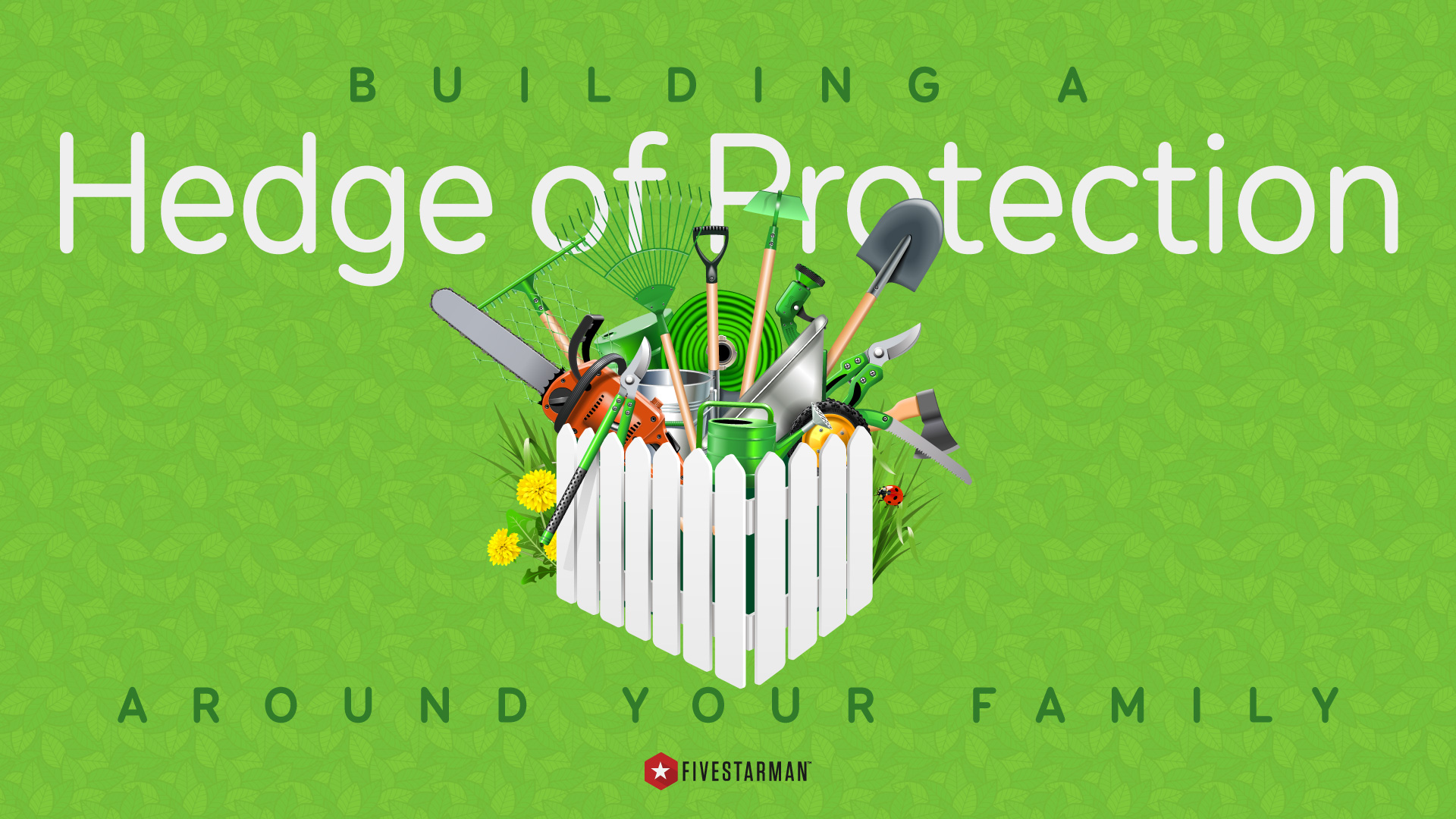 Building a Hedge of Protection Around Your Family
Recently, my son and sons-in-law sat around a fire pit and had lengthy conversations about life and marriage. They reflected on the lectures they each received when they asked for their wives' hand in marriage. One of my sons-in-law said, "I remember you looking at me very sternly while rubbing your fist in your hand and saying, 'If you ever raise your hand against my daughter, I will raise my hand against you.'"
It's hard to imagine...
Twenty women every minute of every day suffer at the hands of their husbands. Yes, over 10 million a year are victims of domestic violence.
The moment that a man raises his hand against his wife, he forfeits authentic manhood.
1 Peter 3:7 tells us,
Husbands must give honor to your wives. Treat your wife with understanding as you live together. She may be weaker than you are, but she is your equal partner in God's gift of new life. Treat her as you should so your prayers will not be hindered.
Your wife is a daughter of God. Your prayers are useless if you treat her harshly.
This new series, Building a Hedge of Protection Around Your Family will impact your life in a profound way.
Any gift of God is contested by Satan. Marriage and family is a gift from God. You want to protect your home. It's vital that we learn some things about building a hedge of protection around our home and family.
---
Here's what you can expect:
Episode One: Man is the Gate of Authority to the Home
Marriages are Destroyed by the Influence of a Third Voice
A Strong Man Protects His Possessions
Episode Two: Marriage is Designed for Completion, not for Competition
When Two Agree on Earth, Nothing is Impossible
5 Practical Habits in the Happiest Marriages
Episode Three: Raising Children with Directional Intent
You Must Show Your Children The Way to Keep Them On Course
It Requires Discipline to Discipline Correctly
Discipline is Temporary Pain to Avoid Permanent Judgment
Episode Four: Protecting Your Family From... You
Changing Stinking Thinking
Stopping Generational Curses
Don't Allow Your Appetites to Become Your Children's Addictions
Leaving a Legacy
Episode Five: Safe House
Drive Out Strife and Create an Atmosphere of Peace in the Home
Dream Home — Develop a Safe Place for Dreaming
Don't Waste Another Night Just Sleeping
Winning the Spiritual War Over Your Home
Your Instructor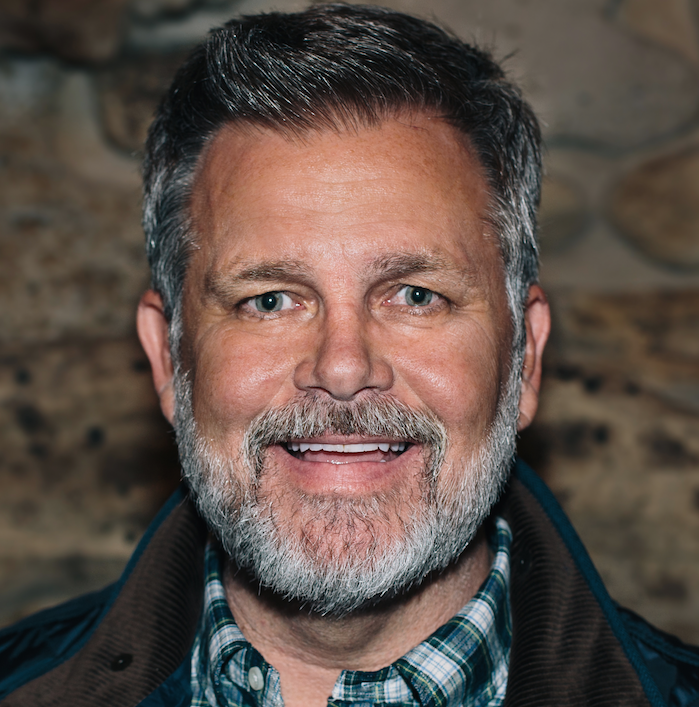 Neil Kennedy has passionately promoted God's Word for thirty plus years of ministry. He is known for practically applying Biblical principles that elevate people to a new level of living. As a business, church, ministry, and life consultant, Neil has helped others strategize the necessary steps to reach their full potential.
Course Curriculum
Building a Hedge of Protection Around Your Family
Available in days
days after you enroll
---
If you're not a member of ChampionU, join now!
You can become a member by simply partnering with us monthly.
What does that mean?
We want everyone to have access to ChampionU regardless of finances, so any financial monthly partnership gets you instant, full access to teaching, available 24/7 at your convenience.
You can engage with hundreds of men on Monday evenings on our ChampionU live broadcast and you'll be invited to our exclusive FivestarMan Champions Facebook group, designed to give you special content, connection and community for men.
---
If you are a current partner or subscriber to ChampionU.Life, this course is available to you at no extra cost.
---